Books Etc.
Travel writing, Poetry and Biography
Four of Paul Hyland's travel books—Purbeck (Gollancz), The Black Heart (Gollancz), Indian Balm (HarperCollins) and Backwards Out of the Big World (HarperCollins)—have been BOOKS OF THE YEAR in UK or US broadsheets.
Two of his poetry collections have won awards. Art of the Impossible, New and Selected Poems, was published by Bloodaxe in 2004.
All his books have received high praise from well-regarded writers. Of the brilliantly-reviewed Ralegh's Last Journey (HarperCollins 2003) the BBC's John Simpson wrote: 'What a beautiful and moving and fascinating book… an absolute jewel, packed with intelligent and thought-provoking material, much of it completely new to me.'
Please click on Travel & Biography or Poetry or Projects etc. at the top or bottom of the page.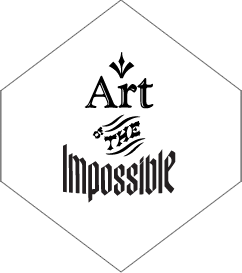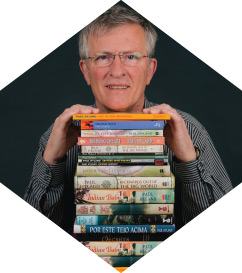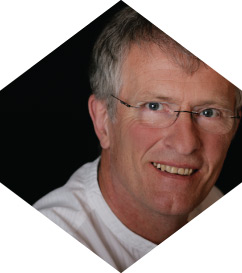 Words to Come
For several years Paul has been working on an ambitious research and writing project, piecing together and bringing to life an intriguing cause célèbre of the eighteenth century which has remained a mystery until now. Its working title is Seizure.
Words beyond Books
Paul Hyland has always thought of his literary life as more than books. Much of his work, including plays, drama-documentaries, travel features and poetry, has been broadcast. He presents readings, talks and lectures at arts events and festivals. His texts form a part of many exhibitions and public art works. His lyrics and libretti are performed in the concert hall or on radio. He collaborates with directors and actors, visual artists and letter cutters, composers and musicians.
Words & Music
Paul Hyland's dark verse-fable Domingus – with magnificent etchings by Martin Ware – inspired a fabulous electro-acoustic score by the composer Barry Anderson, commissioned by BBC Radio 3. Paul has written texts for a number of composers. The resulting music has been performed in London at the Almeida Theatre, Queen Elizabeth Hall, St John's Smith Square, Wigmore Hall, Morley College and Battersea Arts Centre; elsewhere in the UK at Guildford Cathedral, Christchurch Priory, Wimborne Minster, Basingstoke & Deane Wordfest, The Theatre Royal (Winchester), Swaledale Festival, Wessex Festival, St Aldhelm's Chapel (Purbeck) and St George's (Portland); also in Aukland (New Zealand), Helsinki (Finland), in South Africa, USA and on BBC Radio 3.
Words in Stone
Coast, rivers, edges and liminal experiences are big themes in Paul Hyland's books about Dorset, Wight, Congo, India and Portugal; in his play Dancing Ledge (touring theatre & BBC Radio 3), his Subterranean Poetry (East Cleveland), and his Island Voices and Purbeck Footprints Artsreach projects. For the latter he wrote Writing on Stone and edited Written in Stone (Artsreach 2009). His texts have been letter-cut by Andrew Whittle for the Wall of Words, Dorset County Hospital, by Anna Bowen for six stones on the Dorset coast path and by Gary Breeze for the Durlston Castle timeline. One of his texts is carved in paving at the entrance of Blandford's Town Hall & Corn Exchange. A stanza is engraved in stained glass by Martin Donlin in Dorset County Library. He worked with the artist Michael Fairfax on The Mound, West Bay. Paul has also collaborated with painters, printmakers and photographers.
Life in Words – a Resumé

B.Sc. Botany with Philosophy – environmental biologist turned writer; member of Society of Authors, Poetry Society, Equity, Magic Circle, IBM; poetryclass INSET team and Booktrust cross-genre CPD team (Booktrust/DfES/Poetry Society); tutor for the Poetry School; tutor on many Arvon Foundation and other creative writing courses; Navigator Voyage into Portugal (The Theatre Chipping Norton 1997); Judge, National Poetry Competition (1997); Judge, Bridport Prize for Poetry (1998); Aldeburgh Poetry Trust residency (1998); Wedding Song, composer David Everett (1998); Write Up Your Street (Dorset Arts & Libraries 1999); Subterranean Poetry (Poetry Place in East Cleveland 1999); Wall of Words (Dorset County Hospital 2000); Poems on the Underground (2000); Year of the Artist Radio Project (Trilith 2000-1); Otter, composer Helen Porter, Confluence (Common Ground 2001); Blandford paving (2000) & Dorset County Library stained glass (2001); Land Writes project (Artsreach 2001-2); Library Windows rap & poster poem(Dorset Libraries 2002); Commissioned Web site poem SW Arts Marketing (2002) & exhibitions with photographer Piers Rawson (Gloucester, Taunton, etc. 2003); Ochre and Ice with painter Brian Graham (Hart Gallery, Islington 2003); Evidence with Seán Street, Brian Graham & Jemma Street (Atrium Gallery, Bournemouth University 2003); Silk, composer Helen Porter (Basingstoke & Deane Wordfest, Whitchurch Silk Mill 2003); Elemental Properties with painter Brian Graham (Hart Gallery, Islington 2004); Flora with botanical artist Sally Pinhey (Artyfacts, Dorset County Museum 2004, Royal Horticultural Society, Chiswick 2005); Holyrood Lace Riots audio project, Chard Somerset (2005); Walking in the Footsteps of Our Ancestors (Springhead Trust 2005); Poet-in-Residence Ways With Words (Dartington Hall 2005); Lead writer Island Voices in Purbeck and Portland inc. HMP The Weare (Artsreach 2005-06); Tutor, NAWE (London 2006); Research and lyrics for Hey Baby! (AsOne Theatre 2007); Threshold 6×4 exhibition (Julia Hutton, Study Gallery of Modern Art, 2007; Front Room Gallery, 2008); Leader/writer, Purbeck Footprints – writer 'Writing on Stone', editor 'Written in Stone' – (Artsreach/Purbeck Keystone Project 2007-9); MEMO Portland Writer-in-Residence (2008-09); Inscriptions six stones letter-cut by Anna Bowen for the Dorset Coast Path (2009); Poetry Society Centenary residencies at Max Gate and Jurassic Coast with Kate Scott, Catherine Simmonds & Pam Zinnemann-Hope (National Trust 2009); Poetry-in-Progress seminars, Blandford Forum (2009-14); Who's In The Next Room? (Max Gate, 2010, Thomas Hardy Conference, 2010, Poet in the City, London, 2010, Bridport Literary Festival, 2011); Who's In The Next Room? chapbook (co-author, HappenStance 2010); Glamour of Water, Grammar of Rocks (Dorchester Arts, Beaminster Festival, etc, 2010…); 'Purbeck' poem set by The Cabinet of Living Cinema with Kieron Maguire (Bournemouth Arts by the Sea Festival, 2011); Art of the Impossible, an evening with Paul Hyland (Purbeck Art Weeks, 2011; Bridport OpenBook Festival, 2011), Home Grown (Purbeck Art Weeks, 2014)