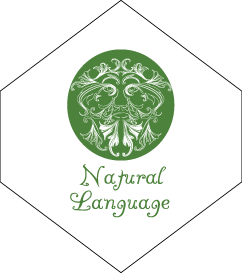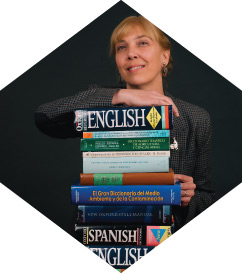 Natural Language
Translating for you...naturally
If you require translation from Spanish into English in the fields of Law or the Environment, let us be your linguists!
Jana's early experience was as an in-house translator for a non-profit development organization (Heifer International), working with both the staff veterinarian and the Latin America/Caribbean director. Once she became a full-time freelance, however, market demands drew her to commercial translation, and she became a legal specialist. But every time she's had the odd assignment from CITES, the InterAmerican Development Bank and, recently, the Open Government Partnership, she's found it highly gratifying and wanted to revert to her original subject emphasis.
Now, after nearly 30 years of translating mainly for international corporations and law firms, she would like to include projects connected to her roots—her grassroots, that is.
Types of texts:
contracts, bylaws, articles and memoranda of association, litigation
air pollution, climate change, soil conservation, environmental emergencies (floods, oil spills), environmental policy and technologies, nature protection, water and wastewater treatment and waste management
environmental legislation and policy
press releases
corporate social responsibility reports
research reports and conference presentations
About Paul Hyland
Paul also started his career in Biology, earning his BSc from Bristol University. He has since married his knowledge of nature with his love of writing, producing books about diverse parts of the world.
As a team, Jana and Paul bring wide-ranging scientific knowledge, linguistic skill and presentational tact to your projects.
To find out a bit more about our expertise, see About Us.